OK, time's up for the Red Team this round. As you know, they had "10 Colors-Not Primary".
Let's see how they did, shall we?


*ding!*
Three. Well, I've seen worse. Here are the three (in red):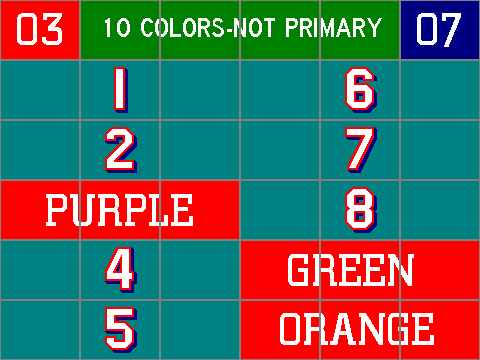 And here's what nobody got: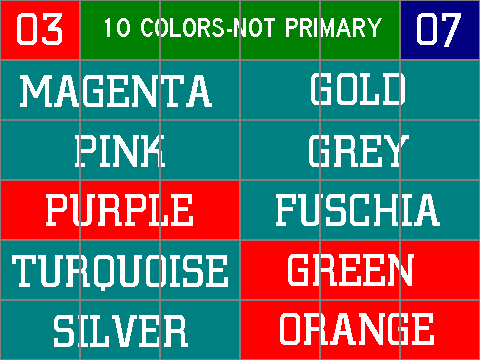 Don't know fuschia? It's a red.
So, after the first quarter (ahem, round), it's 7-3. Don't despair, Red, there's plenty of game left.
We'll be back for Round 2 after this!