[It's the game of intution...it's 'Net Play the Percentages! Join Bo Bielefeldt for non-stop Q&A action! Only on Netgames!]

[The address is VBS...Now go home.]

We're back with Net Outburst. Our Blue Team had the Topic "European Cars" to tackle.

Let's see how they did, shall we? How many did they get?




(ding!)

Seven! A good score. Here are the seven (indicated by blue backgrounds):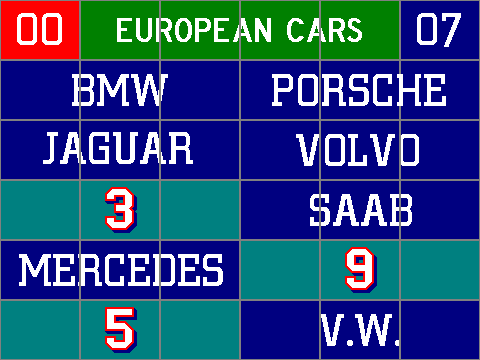 Here's what you guys (and girls) didn't get: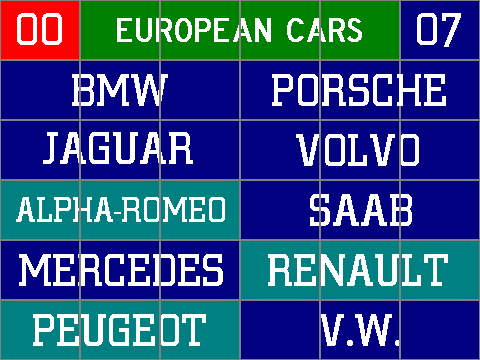 Ah, the little-known ones. It seems they get you every time.

Well, we've got a 7-0 score going into the Red Team's Topic. Here it is: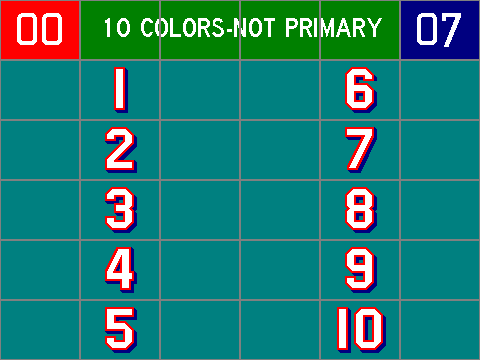 (ding!)

We've got ten non-primary colors on the board. How many can you get?

Answers are due by 11:59:59 p.m. EST on Sunday, Jan. 24!

Good luck!